Penge Art Trail 2023
June 10/11 & 17/18
12 - 5pm
Art Open House
SE20 7BP
10/06/2023
DONATE
Link text here...
Photography, Paintings, Prints & Cards for sale in aid of Papyrus - Prevention of Young Suicide
SE20 Art Group Annual Show
04/08/2022
Kenilworth Church Hall
September 9th/10th/11th
30/06/2022
Saturday 9th & Sunday 10th July 2022
11am - 5pm
Penge SE20 7BP
...more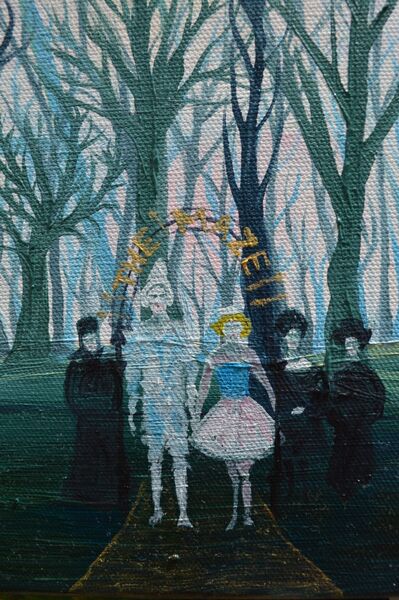 30/06/2022
Series of Rousseau inspired oil paintings
Penge Tout Gift Shop 113 Maple Road, Penge SE20 8LP
Open Fridays and Saturdays and online https://www.pengetout.com/
...more
30/06/2022
Maple Road, Penge SE20 8JB
Open Thursday to Sunday during the day.
...more
30/06/2022
Original art works celebrating 50 years of Penge Festival on display throughout the Summer 2022
...more
17/10/2021
Magical and surreal underwater creatures - works on canvas and fabric
...more
Penge Fete 2021 Sat 26th June 11am-4pm on Royston Fields (behind Sainsburys) ***CANCELLED***
26/06/2021
Come and meet the SE20 Art Group and browse
Unfortunately, due to COVID-19 the fete has been cancelled - new date to be announced.
Insects with Personality
14/06/2016
Come and see Andrea's art and follow the trail to discover new artists!
...more
19/06/2015
Penge, Crystal Palace & Sydenham Arts Festivals
...more
22/07/2014
Preview Friday 29th 6.30-9pm
10am - 5pm Sat 30th
10am - 4pm Sun 31st
...more
SE20 Art Group Annual Exhibition